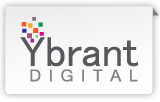 Celebrating 15 years of service
VoloMP is part of the Ybrant Digital group (www.ybrantdigital.com), one of the largest, privately held, digital media groups in the world. Ybrant Digital takes advantage of proprietary technologies, a deep understanding of digital media, and a vast local presence in all major markets, to connect advertisers with their audience, across any form of digital media channel, taking into consideration local markets, trends and its unique audience.
As one of the earliest platforms to deliver high volume e-mail marketing, VoloMP is dedicated to providing the best solution for e-mail marketers that impact both top line and bottom line performance. We strive to optimize the time spent on sending e-mail campaigns, and increase the efficiency and performance of e-mail marketers.
VoloMP has its main development team operating out of Belgrade, Serbia, and its business development and client support activities out of Los Angeles, California.