VoloMP Interview with The Mail
Chris Doyle, our head of client relations and all around swell guy, spoke to the very enthusiastic Murray Newlands of TheMail during Affiliate Summit West 2014, about just WHY you'd want to set up a software demo with him to check-out VoloMP.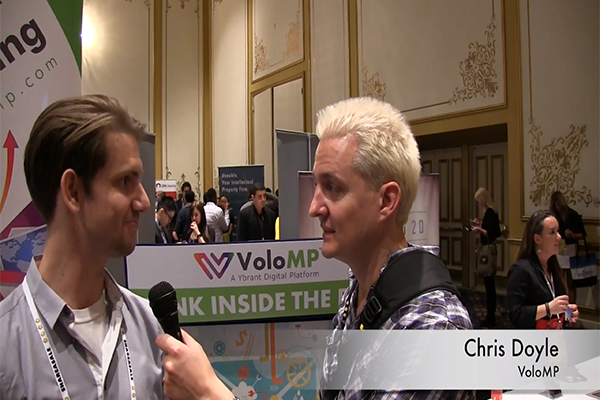 Murray Newlands: We're here in Las Vegas at Affiliate Summit with Chris from VoloMP.
Chris Doyle: VoloMP is an email platform
MN: And what do you do at VoloMP?
CD: I'm the Head of Client Relations for the company so I do a little bit of sales, post-sales and product training. I also mail myself, so I'm happy to kind of assist clients in teaching different methodologies and different ways of sending.
MN: Now if people are looking around a different systems, why should they take a demo with you? And what would be in that demo?
CD: Sure. Well, biggest benefit of doing a demo with myself is that I'll take you through all the different features that we have –everything from list management to setting up your domains, your IPs. You know Volo really is a large set, a suite of tools. So anything from automatically pulling 'openers' from lists and working with your data –you name it. To working with affiliate browsers too.
It's good for someone to kind of sit down with me so they can see how everything works.
MN: Now from a time perspective –getting set-up. Day one, they sign the contract, gather logins…What happens next?
CD: Well, right after that, you know, we'll typically take them through the process of getting all their data in order. We'll make sure that all their domains, IPs are good to go. Then we will do a very thorough, one-on-one, training session. It'll either be with myself, or Joe or an account manager.
And again, we're going to take you through all the different parts of our software. We want to make sure that you're comfortable using our tools and that you're successful in the end. So that's really our primary goal.
NM: What's one thing that not a lot of people know about you?
CD: Ahhh!? Probably that I mail myself and that I've been doing it for quite sometime. You know I actually started off in this industry as a developer myself and wrote some email platforms and ended up at Volo about three or so years ago and I'm not looking back. So, yea, a lot of people don't know that I've got that developer background as well.
NM: If people want to find out more information and try mailing with you guys, how do they contact you?
CD: Chris@volomp.com is probably the best way. Also, I'm usually at all these shows so you can usually pick me out of the crowd and hunt me down.