Affiliate Summit West Meet Market
We're all aware that what happens in Vegas stays…ya know, recorded on video and uploaded to the Internetz -at least this quick VoloMP interview did. Murray Newlands was kind enough to stop by our ASW 2013 Meet Market table and dish out soft-ball questions about Volo and email marketing in general. Thanks Murray!
The only slight problem being, that email is so hum-drum. It's hard to sex it up, in comparison to all the chatter about social media and that current media darling, mobile. See, maybe THAT'S what should have been said during the interview.
"Well Murray, I just wanna say mobile, mobile, mobile, mobile mobile."
(Pause. Smile. Stare into the camera. Blink a few times. )
Continuing on…"Because you can check email on your phone!"
(Self-satisfied nod.)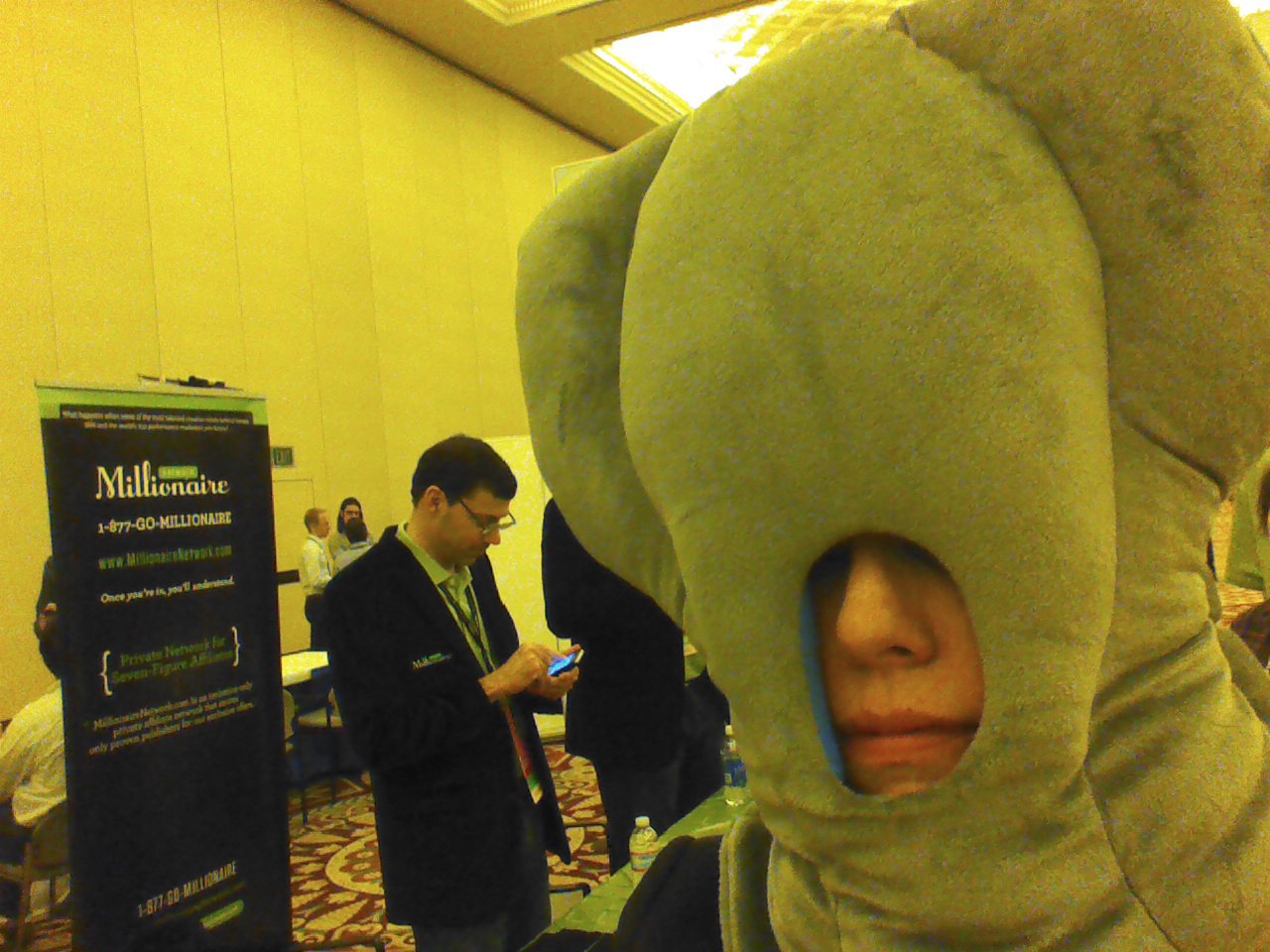 Email. Bulk email. Transactional email. Email, email… just keeps chugging along. Everybody worth selling to understands email.  It's the comfort food of on line marketing. Check-out this golden nugget about the popularity of email I've spooned out of an Email Insider post:
"Research from MarketingSherpa reveals that 75 % of social media users say that email is the best way for brands to communicate with them. Email even tops the charts for content sharing. Sixty-three percent of consumers currently use email to share content — product offers, articles, and news — with friends and work colleagues, compared to just 33% on Facebook and 5% on Twitter."
Yes indeed, we all have a healthy appetite for this mac 'n cheese sales tool!
The only thing that wasn't said here is that Volo is seeing more and more advertisers transitioning from traditional ESPs to doing their own full-scale mailing. Some have been amassing data for months (years even) that they understand isn't being properly monetized (yes,  I used the word) while other advertisers just want to supplement what they're already doing with list management partners. They want first crack at their own data.
Of course, setting up a decent sized mailing operations is an investment. It can take anywhere from 3 to 6 months before you make a profit. The main factors determining how quickly you arrive into the black (beyond a "can-do" spirit!) are: list hygiene and the quality of your data and IPs. Advertisers that spend the the time and money on scrubbing their lists and who don't noodle around with cheapie IPs stand the best chance of meeting with mailing success the fastest.
Now how can I end this post by tossing out one more macaroni and cheese metaphor?
Well, here goes..
While Vegas was posting record low FAH-FREEEZING temps outside, VoloMP along with all the other companies and ASW attendees milling about the Meet Market tables, at the back of the Octavius Ballroom, melted in our business-casual finery like Velveeta over steaming hot pasta shells. Honestly, I don't know how those Millionaire Network gents next to us, in their "M" monogrammed black velvet blazers, kept their cool. I'm just glad they used Dial. I wish everybody did.