That moment when you found out LeadsCon Vegas and ad:tech SF would be on the

SAME

days: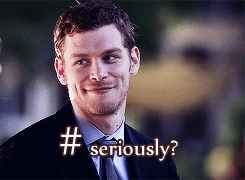 Ad:tech San Francisco happens in the spring and ad:tech New York City in the fall. The ad:tech conferences showcase the latest ad serving technologies as well as more cutting age advances like wearable tech and augmented reality gear. Affiliate marketers have been attending ad:tech for many years, usually skipping the actual conference itself and just talking business in the exhibit hall, at a Starbucks or the Time Square Applebees.
LeadsCon is less about tech and more about LEADS! It's a lead generation conference held in Vegas (LeadsCon West) in the spring and in New York City (LeadsCon East) the summer. LeadsCon is about how to acquire, measure and optimize quality leads. Leads. Leads. Leads.
Typically, the over achieving affiliate marketers will attend both as the two conferences are usually staggered a week apart in the west. And then LeadsCon East is usually just after or before Affiliate Summit East.
But not this year! If you want to attend both LeadsCon West and ad:tech San Francisco you've got to hustle. After you finish all your meetings at LeadsCon Vegas, you have to put down your blackjack cards, possibly even sober up and then grab a taxi to the airport for a flight out to San Francisco. This year requires true passion, dedication and a little insanity.
Enjoy!